---
46 – Being Motivated/Challenges: Feeling powerful, determined, and spirited to do something is a great feeling.Whether I'm being optimistic, learning from my mistakes, remembering past successes, pushing back, or just encouraging myself to never give up…
49 – Standing Up For Yourself & For What You Believe In: I should do this more often tbh.Whether it's a lovely scented candle or perfume – I'm guaranteed to cheer up a bit!
41 – Being Around Little Kids: "They're SO cute and sweet!" = My all-time saying.
28 – Colours: I'm not sure why, but being around colourful things always makes me feel excited!
29 – Helping My Mum In The Kitchen: Not Only Am I Earning "Being A Helpful Good Daughter" Points, But I'm Also Having Fun & Quality Time.[Postcards From Italy]
14 – Feeling Confident: To have your inner soul glow & shine! These moments where you feel super-good about yourself, are seriously the best for me!
15 – Having A Good Hair Day/Getting My Hair Done: I always look SO pretty, when I go to the Hairdresser and do my hair! It's quite different from my usual frizzy curly hair.
50 Things That Make Me Happy
1 – My Mum: An Infinite Never-Ending Source Of Happiness! LOVE YOU, MUMMY!

2 – Spending Time With My Mum: This might seem as if I said the same thing twice, but trust me, they are 2 completely different points.When I'm motivated by anyone or anything in general, or maybe challenged to do/achieve something – I feel happy & hopeful.[Third Founder US12B Richest Haidilao S8217pore8217s 8211 Hit How Chain Hotpot With His Jackpot Now]
21 – Inspirational & Motivational Quotes: All Eyes On You, Pinterest! It's my ultimate source of quotes! Reading quotes renews my hope & faith in myself and in life, as well as recharging my battery! #awesome
22 – Walking Outdoor & Looking At Nature: It helps clear your mind – try it!
23 – Doing Artsy Stuff: Colouring, Doodling, Making Crafts, And Even Looking At Art!
24 – Getting Praised For Something I Do/Did.
42 – Learning New Things/Getting Things Right: I get very delighted whenever I learn something new, understand something I didn't really grasp before, or even when I do something correctly!
43 – Being Around Inspiring, Considerate, Motivating People That Like Me As Much As I Like Them: There's no doubt that we always need these kind of people in our life.[Winter Show 2019 The]
47 – Acting Silly Or Playful: Marilyn Monroe Once Said "It's better to be ridiculous than to be boring" which I totally agree with.We're always SO focused on what makes us sad, angry or disappointed.Why? Because happiness won't come looking for us.This seriously makes me very happy!
34 – The Sound Of The Sea: Nothing beats relaxing on the beach – SO gentle & calm!
35 – Reading Hilariously Good Jokes: Never fails to bring in so much laughter!
36 – Making An Achievement: Accomplishing something great, that you probably worked really hard for is an awesome sensation! You become: Proud, Happy, and Excited! Because (let's face it)…You took the risk to try, you've put in the effort, you've probably faced a couple of challenges, you might have experienced failure – but when you actually reach your final destination (aka Success), the feeling is BEYOND words!
37 – Having Generous, Understanding, & Jealousy-Free Friends That Don't Judge You.
38 – Feeling Comfortable: I will define this as sitting or lying on a cosy plush sofa or bed, surrounded by a couple of nice soft pillows, doing one or all of the following (relaxing, watching TV/YouTube, listening to music, internet-surfing) and maybe accompanied by a close family member or friend! #GOALS
39 – Chocolate: *actually drooling right now*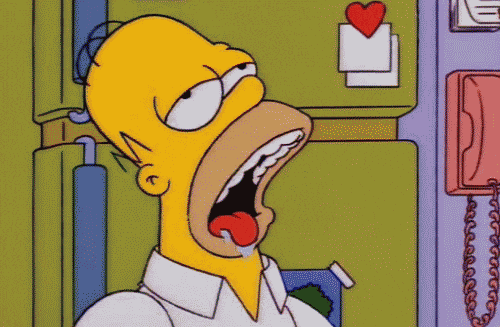 40 – Sweety Sugary Aromas: What you smell definitely affects your mood.They make me enjoy myself.I also like movies that have valuable life lessons and a message behind them.[The Mind Taming Monkey]
26 – Cleaning My Room/The House: De-Cluttering can be a great source of happiness (once you get it done)! The smell, the euphoria, the atmosphere is magical and brings tranquility! Don't you agree?
27 – The Weather When It's Just Right: Not too cold.Sometimes, we honestly can't help it.Or: When someone genuinely listens to what you have to say, you feel cherished.Not being sick & not having anything that hurts me, makes me glow in glee.
44 – Thinking Back Of My Childhood: I LOVE my childhood – it was truly beautiful! Rewinding my thoughts to the days when I was just a Kid, always makes me happy!
45 – Feeling Healthy, Strong, And Satisfied: Being in a good physical & mental condition is a blessing that we all need to be grateful & happy for.Whether it's chatting together, hugging, or just being in the same room together – I'm always happy! My Mum always make any activity much more enjoyable, fun and amazing! Spending time with her is, honestly, the BEST!
3 – Blogging: I truly enjoy it! I adore writing posts, reading & replying to comments and all the tasks & feelings that come with having a blog!
4 – Acing My Exams & Getting Good Grades: I know "grades aren't everything", but when I achieve outstanding results, I always get SO happy & proud of myself!
5 – Books: Reading is like living in a different world! Whenever I read, I always feel this beautiful sensation, that simply can't be explained! I'm sure all the bookworms here will fully understand what I'm talking about! *wink wink*
6 – Discovering A New Talent & Passion: It's such an amazing feeling! Can you relate? Like, when I discovered that I like photography & that I'm talented at it.Then spending time with her, also makes me happy.My Mum, as a person who knows everything about me, makes me happy.Not too hot.We find it difficult to create, recognize or maintain our happiness.Or, when I took the decision to start my own blog – which is definitely a source that provides a significant amount of happiness.
7 – Shopping: Yes, Yes, Yes! I totally enjoy buying new stuff (which mostly applies to fashion items), especially if I'm doing it with my Mum! We always have such a blast!
8 – Sleeping: YASSS BABE! Add soft pillows, sheets & blankets (when they're clean & fresh) to the mix, don't set an alarm and we're all set for the perfect night.[Dubai Edition Shopping Haul]
Hello Beautiful People!

As a society, I believe that we aren't grateful enough for all the blessings we have.We should never ever give up.Goofing around sometimes makes me (and others) have a good laugh, at times where we really need it!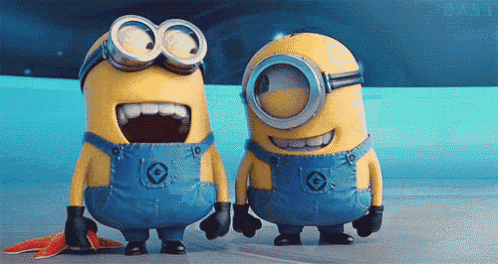 48 – Maintaining & Spreading Positivity : Thinking on the bright side of life is 1 simple thing that makes anyone happy.Other times, we should honestly be choosing happiness – or at least trying.We're always SO centred on what we don't have, rather than thanking God for what we do have.They make me happy.Not too humid.We have to create it – Usually by looking after ourselves, our needs and our health.But when I actually do it – I always feel so proud & joyful.
9 – Singing At The Top Of My Lungs While Doing Chores At Home: Chores aren't the most entertaining, but do them while singing and life gets much more interesting!
10 – Traveling: I LOVE exploring new places, new cultures, and just tarveling in general!
11 – Delicious Food: Mainly Known As My Mum's Food! #mouthwatering
12 – Watching Disney/Cartoon/Comedy Movies: They make me laugh.[In Collab My Whats Handbag]

31 – Being Productive: Mainly known as when I get things done!

32 – Writing: Usually when I'm discussing an important topic, or arguing for/against an issue! However, I also ocassionally like writing stories.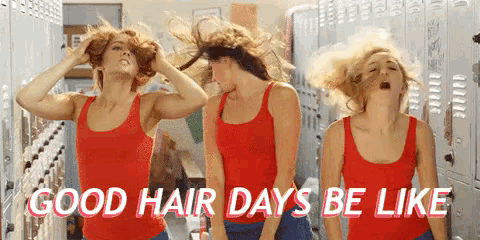 16 – Making Others Smile Or Laugh: Particularly, people who are really close to me & my heart – it makes me proud!

17 – Listening To Music: Whenever I'm feeling tired, crappy, or I'm just having a bad day…I can always count on music to get me back on track with a good mood.[London With In Lytle Lulu Home At]
50 – Smiling: Mustering A Smile (Even When You're Feeling Down) Instantly Makes You Happy!
CONSIDER YOURSELF TAGGED! Feel Free To Do This Delightful Tag, And Remember To Link In My Post So I Can Read Yours!

What Did You Think Of This Post? What Makes You Happy? Is There Anything You Can Relate To? Comment Below!

Thankyou So Much For Reading! And Remember: SMILE!

.(There's nothing wrong with being selfish every once in a while, right?)
Today, I decided to do a lovely tag (that nobody specifically tagged me to do), and share with you what makes me happy! I seriously encourage every single one of you, to do this tag – it'll make you much more grateful, hopeful, and happy.
25 – Flowers: Whether it's looking at them, smelling thm or taking pictures of them.[This Coming Back To Republic Sugar Melbourne Is February]
13 – Photography.
20 – Making Good Memories & Taking Pictures Of Them.[Makeup My Bag March What8217s In]
33 – Feeling Respected, Appreciated & Speical: For Instance: When someone gives you their time, you automatically feel valued & important to them.Perfection.
30 – Being Unique & Different: This makes me happy, because I know that no one is the same as me, and that I'll stand out.When I say things to myself like "I can do it" or "I'm capable of achieving this" or "Nothing is going to stop me" – I feel happy & hopeful.What I find surprising is how easy we give in to worrying, compalining, stressing, and over-thinking.[Batch Work Free Finally Time How Have And To More]
18 – Dancing: Along with the singing, and the listening – Jamming to my favourite songs will bring a smile to my face!
19 – Watching The Sunset: So Beautiful.
Source: https://smilingdreamerblog.wordpress.com/2017/10/18/50-things-that-make-me-happy-tag-%f0%9f%99%82/