---

Abercrombie & Fitch Jacket: AHHHHHHHH! Yessss – this is me screaming! This is actually my 1st A&F Purchase, and I'm SO happy! This jacket is EVERYTHING! I don't know what to start describing: the pretty colour, or the fact that it's full of soft fur from the inside?! LOVE IT!

Gap Pullover: The heart is SO colourful & lovely – don't you think? Especially, since the res of the Pullover has a dark gray background! It makes the heart stand out! 

Gap Jacket: Grey + Pink = Awesome Colour Conbination! Do you agree? Without any further explanation, Gap have some of the BEST jackets in the fashion world! Again, casual & stylish!

Palladio Lipstick: We were at the DrugStore/Pharmacy looking around, and I saw the stand for Palladio Makeup – which I decided to walk over to! THEN, I saw thisshade of lipstick, tried the tester and fell in love with it! I've admitted in a couple of posts ago that I admire pink-ish lipsticks – and this is the PERFECT shade! The only thing I must admit is…I didn't really hear of the brand before!

VS Pink Bag: I had a very cool VS Pink Bag last year and I SO wanted to buy one this year – but  I was traveling (in Sharm a few months ago) and the stores in Egypt ran out of stock by the time I came back! Which is why I didn't hesitate for a second to buy this bag – because a) I actually wanted one b) The colour is GORGEOUS c) It's really spacious & the layout is simply a Thumbs-Up!



Juicy Couture T-Shirt: SO ELEGANT Yet Casual-Looking! It's basically a navy blue T-Shirt with Juicy Couture's Logo written in silver, with the official crown logo on top if it (also in silver)! Mixing Navy Blue & Silver Together is actually one of my FAV colour combinations of all-time, so you can see why this shirt really appealed to me!


(I'm sorry I couldn't provide the picture at the moment!)
I bought a few more things here and there (mostly souvenirs and things like that), but these are definitely the shopping highlights!
What do you think of my SHOPPING SKILLS? Do you like my taste in fashion? What's your FAV thing out of all the things I bought? Did you read my post? Don't Forget To Let Me Know All Your Answers In The Comments Below!

Really Hope You Enjoyed This Post!

'Till The Next Post! Ciao Adios!

Follow Me On Instagram To Stay Updated About My News! (@smilingdreamerblog)
.
Hey Blogosphere!

YES! Your eyes aren't fooling you – you DID read the title right! I present to you MY 1st EVER OFFICIAL SHOPPING HAUL POST! *Cheers And Confetti Falling!*
If you read my last post "Dazzling Dubai Trip" – you probably know all about how I've done a decent amount of shopping while I was in Dubai over the Half Term Holidays! AND…Today is the special day where I get to share all my AWESOME Purchases with you!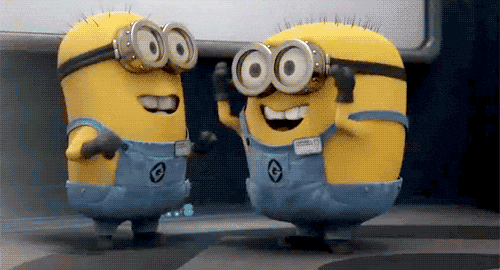 I also want to THANK every single one of you because, 700 FOLLOWERS? IS THIS FOR REAL? OMIGOD – I HONESTLY CAN'T BELIEVE IT! This means SO much to me, and I'm SO happy that loads of you like my blog and my posts and my style and my personality! THANKYOU, THANKYOU, THANKYOU!


#forever #grateful
So, Let Us Wait No More & Start The Shopping Journey!

Hollister Hoodie: One of the BEST things I bought! It's so casual, cool & chic – it makes me feel very warm too! I can already tell that this will be one of  my to-go favourite hoodies of all time! LOVE!


Aeropostale Hoodie: The COLOUR = YASSS! As you can see, I'm an ultimate Hoodie-Lover, so why not add another cool one (that was on Sale) to my collection – especially that it's in such an amazing colour!

Hollister T-Shirt: I don't think I've bought a Purple T-Shirt in a couple of years – but this looked SO good when I tried it on!

Aeropostale T-Shirt: Cute much? From the Polka Dots to the Colour & Style of the Aeropostale logo – I'm certain this will become one of my fav T-Shirts in the Summer!

SuperDry Sweatpants: Comfy x 10,000! One of the best fashionable colours on the Entire Planet? Yes! Warm Soft Material? Check! Cool Logo? Yup! Honestly these pants were a steal!

Sephora Lip Scrub: I got this Sephora Honey Lip Scrub after reading about it on the internet, and, honestly, I DO understand why everyone gave very good reviews about it! I mean, a lip scrub in a stick? I had to try it! Can we just take a second to admire the cutesy packaging? It gives gentle exfoliation & this beyond-amazing mosturizing base on your lips! What pleasantly surprised me is that it's not sticky or greasy at all – even though it's made of sugar exfoliants! It leaves my lips feeling soft & smooth – Which Is OBviously GOALSSS!

Converse Shoes: Every 2 years, I buy a pair of Converse Shoes – because I outgrow my old ones.[2 Playlist Not A Xmas Exactly Blogmas 8211 ]
Source: https://smilingdreamerblog.wordpress.com/2017/11/23/shopping-haul-dubai-edition/